Vertex Pharmaceuticals Inc
VRTX
291.59
-13.21

(

-4.33%

)
Real time prices: December 19
Forward Dividend
0.00 (0.00%)
Historical Summary
EPS growth
10Y
1,410.42%
31.20% ann.
20Y
1,350.00%
14.31% ann.
About Vertex Pharmaceuticals Inc
Website
https://www.vrtx.com
Shares Outstanding
254.25M
Address
50 Northern Avenue, Boston, MA, United States, 02210
Vertex Pharmaceuticals Incorporated, a biotechnology company, engages in developing and commercializing therapies for treating cystic fibrosis. The company markets SYMDEKO/SYMKEVI, ORKAMBI, and KALYDECO to treat patients with cystic fibrosis who have specific mutations in their cystic fibrosis transmembrane conductance regulator gene; and TRIKAFTA for the treatment of patients with CF 6 years of age or older who have at least one F508del mutation. Its pipeline includes VX-864 for the treatment of AAT deficiency, which is in Phase 2 clinical trial; VX-147 for the treatment of APOL1-mediated focal segmental glomerulosclerosis, or FSGS, and other serious kidney diseases which is in Phase 2 clinical trial; VX- 880, treatment for Type 1 Diabetes which is in Phase 1/2 clinical trial; VX-548, a NaV1.8 inhibitor for treatments of acute, neuropathic, musculoskeletal pain which is in Phase 2 clinical trial; and CTX001 for the treatment severe SCD and TDT which is in Phase 3 clinical trial. The company sells its products primarily to specialty pharmacy and specialty distributors in the United States, as well as specialty distributors and retail chains, and hospitals and clinics internationally. It has collaborations with Affinia Therapeutics, Inc.; Arbor Biotechnologies, Inc.; CRISPR Therapeutics AG.; Kymera Therapeutics, Inc.; Mammoth Biosciences, Inc.; Moderna, Inc.; Obsidian Therapeutics, Inc.; and Skyhawk Therapeutics, Inc.; as well as Ribometrix, Inc.; Genomics plc; Merck KGaA; Darmstadt, Germany, and X-Chem, Inc. Vertex Pharmaceuticals Incorporated was founded in 1989 and is headquartered in Boston, Massachusetts.
Latest news
Upgrades For NRG Energy Inc (NYSE:NRG), B of A Securities upgraded the previous rating of...
By Benzinga - 6 weeks ago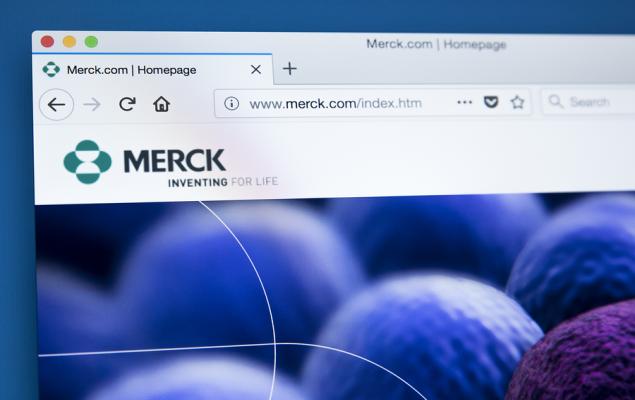 Merck, Vertex Pharmaceuticals, Immunocore Holdings and Immunovant are part of the Zacks top Analyst Blog.
By Zacks Investment Research - 6 weeks ago
Expect a bigger, more diversified, and more entrenched entity to emerge over the coming years.
By The Motley Fool - 6 weeks ago
These stocks have climbed by double digits this year.
By The Motley Fool - 6 weeks ago
Both stocks are heading for double-digit gains this year.
By The Motley Fool - 6 weeks ago
The momentum for these high-flying stocks should continue in the new year.
By The Motley Fool - 6 weeks ago
Stocks usually go down during recessions, but long-term investors can still come out on top.
By The Motley Fool - 6 weeks ago
Is Vertex worth its lofty valuation compared to Invitae?
By The Motley Fool - 7 weeks ago