109.30
-1.58

(

-1.42%

)
Real time prices: December 19
Forward Dividend
0.48 (0.42%)
Ex-Dividend Date
Nov 18, 2022
Historical Summary
Performance
10Y
3,013.96%
41.04% ann.
EPS growth
10Y
2,173.91%
36.68% ann.
20Y
2,705.88%
18.14% ann.
About MGP Ingredients Inc
Sector
Consumer Defensive
Industry
Beverages-Wineries & Distilleries
Website
https://www.mgpingredients.com
Shares Outstanding
21.96M
Address
100 Commercial Street, Atchison, KS, United States, 66002
MGP Ingredients, Inc., together with its subsidiaries, produces and supplies distilled spirits, branded spirits, and food ingredients. It operates through three segments: Distillery Products; Branded Spirits; and Ingredient Solutions. The Distillery Products segment provides food grade alcohol for beverage applications that include bourbon and rye whiskeys, as well as grain neutral spirits, including vodka and gin; and food-grade industrial alcohol, which is used as an ingredient in foods, personal care products, cleaning solutions, pharmaceuticals, and various other products. This segment also provides fuel-grade alcohol for blending with gasoline; distillers feed and related co-products, such as distillers feed and corn oil; and warehouse services, including barrel put away, storage, and retrieval services, as well as blending services. The Branded Spirits segment provides ultra-premium, premium, mid, and value branded distilled spirits. The Ingredient Solutions segment provides specialty wheat starches for food applications under the Fibersym, Resistant Starch, and FiberRite RW Resistant Starch names; specialty wheat proteins for food applications under the Arise and Proterra names; gluten-free textured pea proteins; commodity wheat starch for food and non-food applications; and commodity wheat proteins. The company sells its products directly or through distributors to manufacturers and processors of finished packaged goods or to bakeries primarily in the United States, the United Kingdom, Japan, Thailand, Mexico, and Canada. MGP Ingredients, Inc. was founded in 1941 and is headquartered in Atchison, Kansas.
Latest news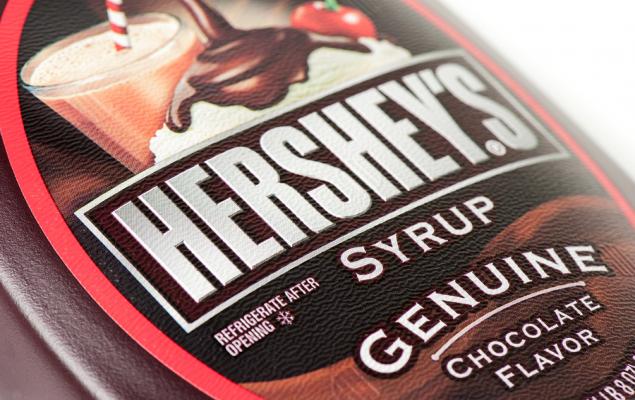 Archer-Daniels-Midland, Campbell Soup, MGP Ingredients, Hershey's and e.l.f. Beauty are included in this Analyst Blog.
By Zacks Investment Research - 7 weeks ago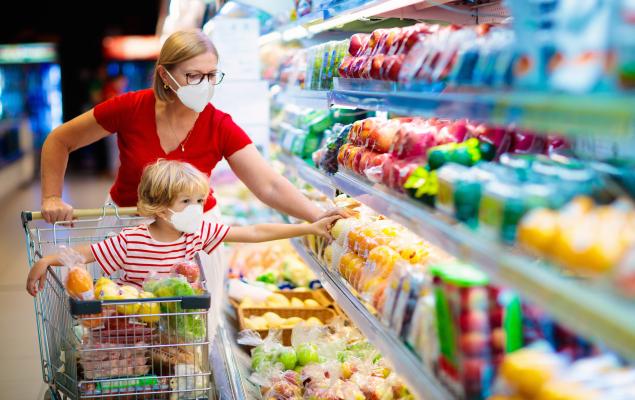 We have narrowed our search to five consumer staples stocks with strong growth potential for...
By Zacks Investment Research - 7 weeks ago
If you are looking for stocks that are well positioned to maintain their recent uptrend,...
By Zacks Investment Research - 7 weeks ago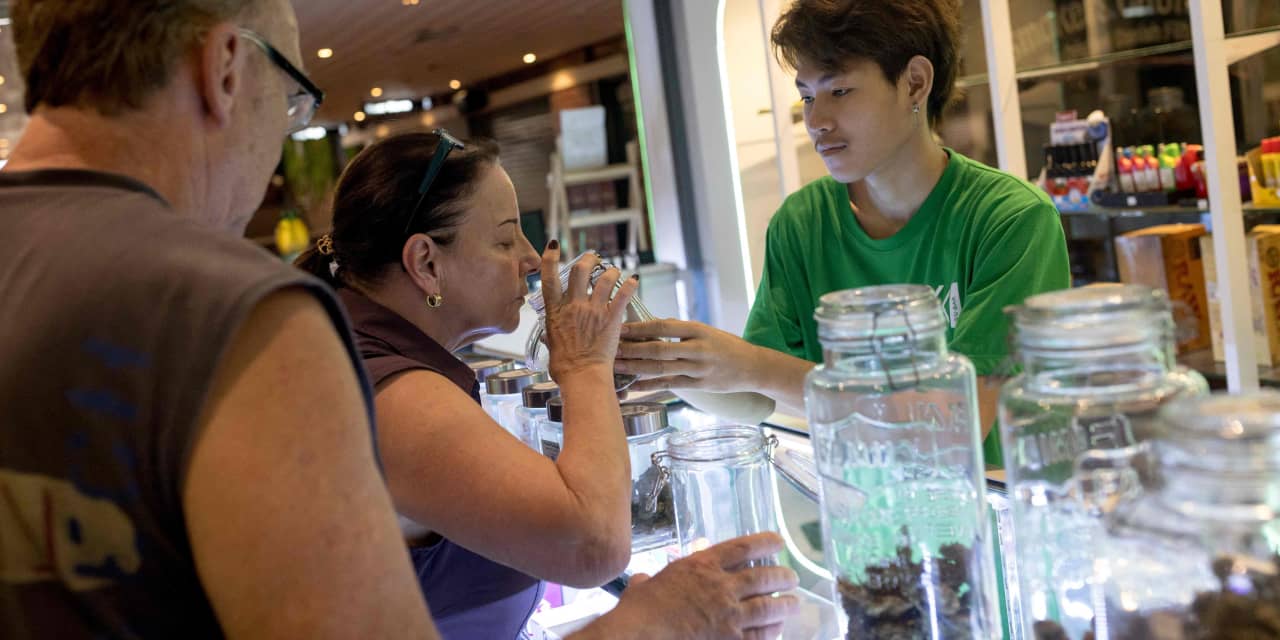 Pot sales have taken a bite out of alcohol sales 10 years after voter approval...
By MarketWatch - 9 weeks ago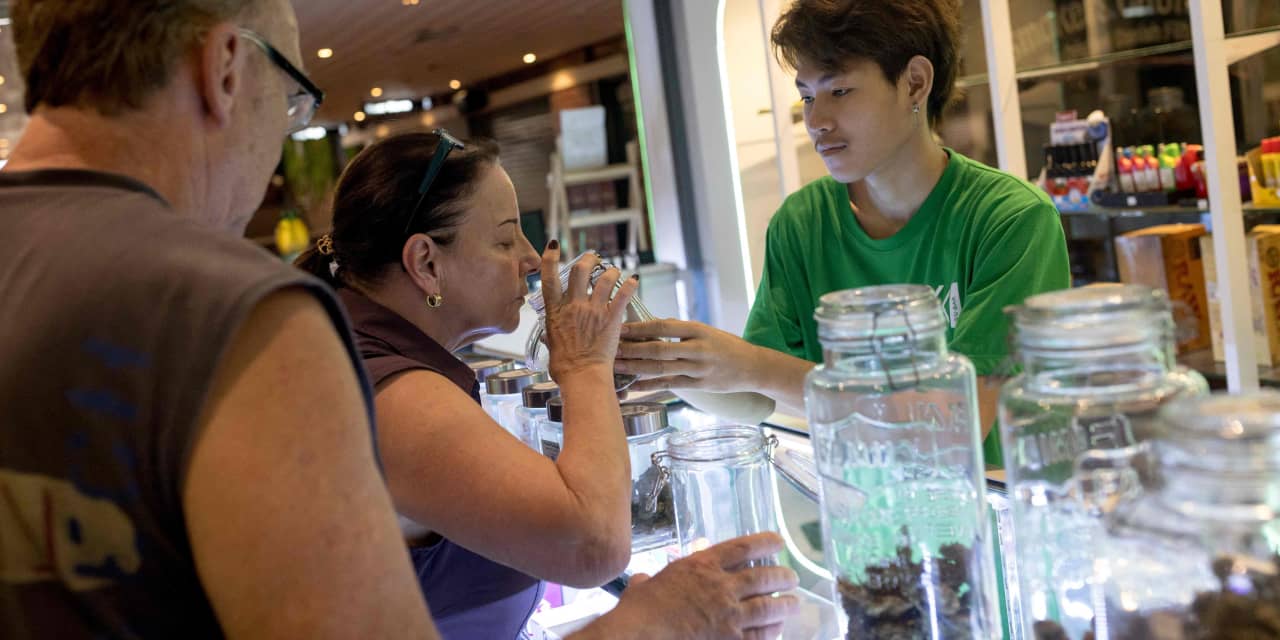 Pot sales have taken a bite out of alcohol sales 10 years after voter approval...
By MarketWatch - 9 weeks ago
Here is how MGP (MGPI) and Smucker (SJM) have performed compared to their sector so...
By Zacks Investment Research - 9 weeks ago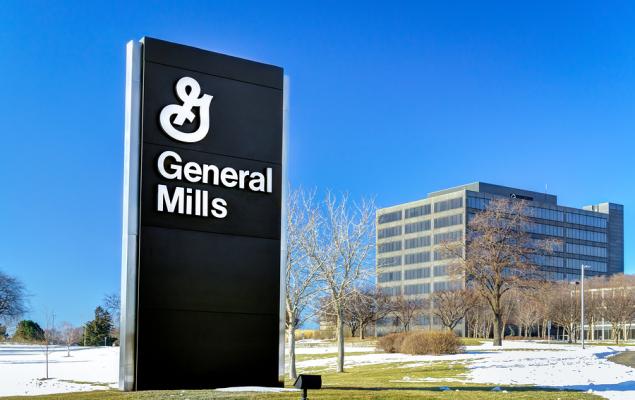 Conagra Brands, General Mills, Lamb Weston Holdings, The J. M. Smucker and MGP Ingredients are...
By Zacks Investment Research - 10 weeks ago
MGP (MGPI) is at a 52-week high, but can investors hope for more gains in...
By Zacks Investment Research - 10 weeks ago