Avadel Pharmaceuticals PLC
AVDL
8.49
-0.11

(

-1.28%

)
Real time prices: December 09
Forward Dividend
0.00 (0.00%)
Historical Summary
EPS growth
10Y
-492.86%
-14.67% ann.
20Y
-2,471.43%
-17.15% ann.
About Avadel Pharmaceuticals PLC
Industry
Drug Manufacturers-Specialty & Generic
Website
https://www.avadel.com
Shares Outstanding
59.03M
Address
10 Earlsfort Terrace, Dublin, Ireland, 2
Avadel Pharmaceuticals plc operates as a biopharmaceutical company in the United States. Its lead product candidate is FT218, a formulation of sodium oxybate, which is in a Phase 3 clinical trial for the treatment of excessive daytime sleepiness and cataplexy in adults with narcolepsy. The company was formerly known as Flamel Technologies SA and changed its name to Avadel Pharmaceuticals plc in January 2017. Avadel Pharmaceuticals plc was incorporated in 2015 and is headquartered in Dublin, Ireland.
Latest news

DUBLIN, Ireland, Dec. 01, 2022 (GLOBE NEWSWIRE) --  Avadel Pharmaceuticals plc (Nasdaq: AVDL), a company...
By GlobeNewswire Inc. - 1 week ago
U.S. stocks traded lower, with the Dow Jones dropping over 200 points on Wednesday. Here...
By Benzinga - 1 week ago
Upgrades For Avadel Pharmaceuticals PLC (NASDAQ:AVDL), Jefferies upgraded the previous rating of Hold to Buy....
By Benzinga - 1 week ago

DUBLIN, Ireland, Nov. 22, 2022 (GLOBE NEWSWIRE) -- Avadel Pharmaceuticals plc (Nasdaq: AVDL), a biopharmaceutical...
By GlobeNewswire Inc. - 2 weeks ago

Last Friday, Delaware District Court granted Avadel Pharmaceuticals plc's (NASDAQ: AVDL) motion to delist the...
By Benzinga - 2 weeks ago
Raymond James boosted The Procter & Gamble Company (NYSE: PG) price target from $155 to...
By Benzinga - 2 weeks ago

- Delisting of REMS Patent sets path to potentially accelerate final approval by FDA
By GlobeNewswire Inc. - 3 weeks ago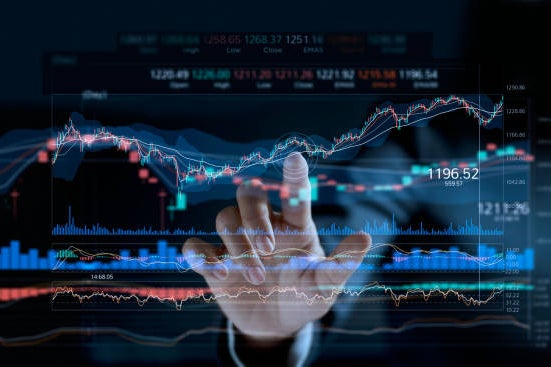 Gainers ShiftPixy, Inc. (NASDAQ: PIXY) shares surged 56.6% to settle at $19.10 on Friday. Shares...
By Benzinga - 3 weeks ago